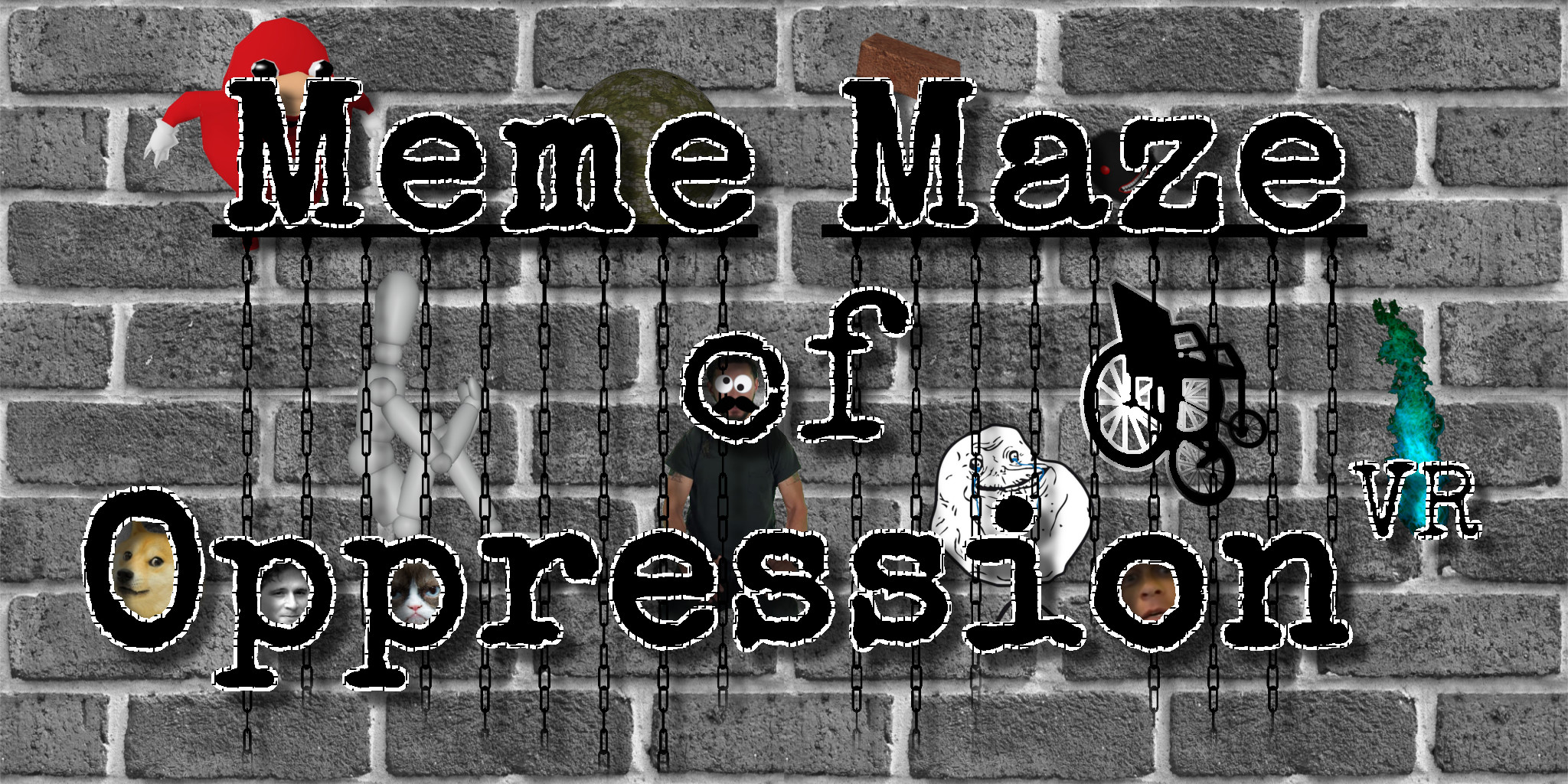 Meme Maze of Oppression VR
A downloadable game for Windows, macOS, and Linux
Update 08.11.2020
A new update for Windows has been released. It ain't much, but it's honest work.
Intro
By watching to many YouTube videos and playing horror games, your brain is imprison yourself in a surreal world bonded to a wheelchair. You have to find the way out of every maze to escape this spoopy nightmare of your chaotic brain.

Description
The game itself is all about finding your way out of a maze but with a handicap that you're sitting on a wheelchair. There will be hand-crafted and also random generated labyrinths. Moreover, there will be monsters which are chasing you and items which you can use to defend yourself.
This game is in a alpha state of development and is playable for Windows and should also be playable for Mac and Linux.
The game is designed as a VR game which is playable with a HTC Vive and the movement controller or with mouse/keyboard or gamepad. Nevertheless, you can play the game also without any VR headset.
IMPORTANT VR FUNCTIONS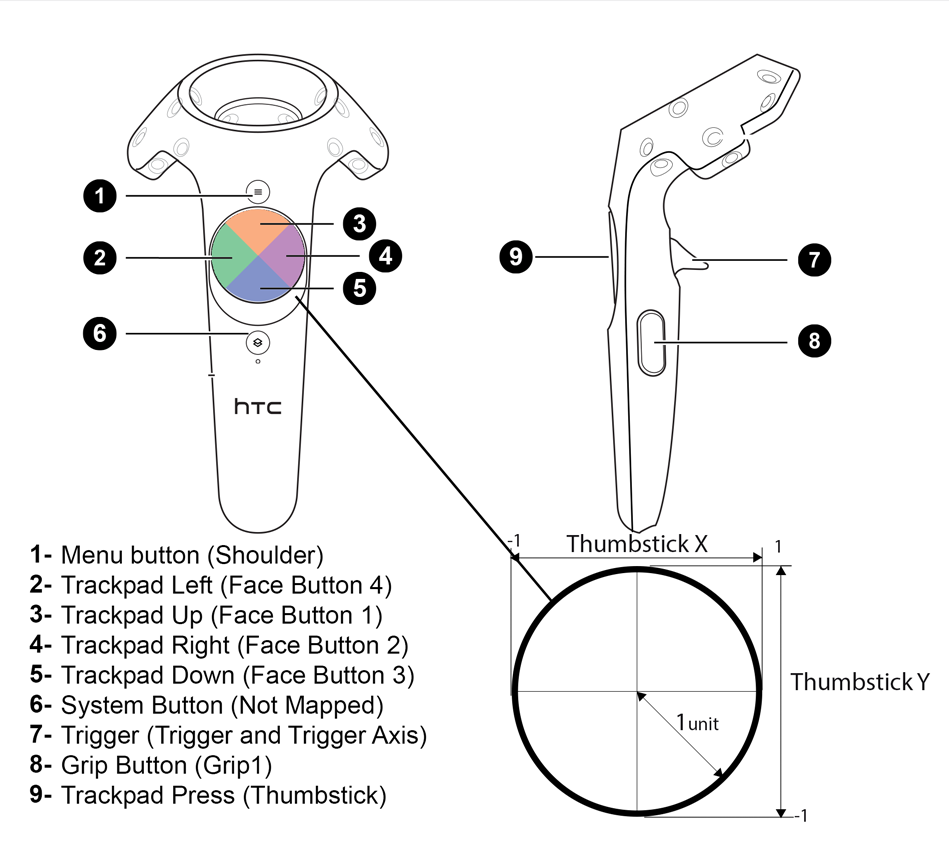 hold both menu buttons for three seconds to reset your position to the wheelchair
you can change the left and right hand if both movement controllers are very close to each other
wheelchair controls has two modes: First, grab the wheels directly (exhausting with time). Second, press the trackpad to let the wheels rotate.
grab interactable objects by holding the trigger button
What is in the game (Alpha 20190820)
a main room which is used as the main menu, a rudimentary VR tutorial and a credit gallery
eight hand-crafted labyrinths filled with memes, monsters and despair; split in Chapter 1 and 2 with each 3 levels and Chapter 3 and 4 with one showcase level
random generated mazes, with also random generated bugs until now
some objects to interact and defend with (ball, brick, glow stick, chains, signage, lever, etc.)
two main monsters, which will hunt you; one in Chapter 1 and one in Chapter 2
multiple second class monsters (mostly player firendly)
What can you test for us (voluntary)
Does the game works with an Occulus Rift?
Does the game starts on a Mac or Linux OS?
Is the wheelchair movement in VR with movement controller fumbling or okay?
Is the control with mouse/keyboard or gamepad fumbling or okay?
Does the interactable objects behave realistic?
Is anything strange happening? (glitch, bad performance,…)
In the Credit Gallery you can find objects from which we don't know the original artist. You can contact us here and tell us if you know from who it is.
You can post your memes or monster you want to see in game here.
Many of the memes, models, textures and sounds are not created by us. But we have paid attention that these things are free from copyright. Nevertheless, if you find something which belongs to you and you don't want that we use it in this game, just contact us.
Also any kind of feedback or ideas are welcome. Thanks!
| | |
| --- | --- |
| Status | In development |
| Platforms | Windows, macOS, Linux |
| Author | CleverAI |
| Genre | Survival |
| Made with | Unity |
| Tags | 3D, Escape Game, First-Person, Funny, Horror, maze, Singleplayer, Spooky, Spoopy, Virtual Reality (VR) |
| Average session | About a half-hour |
| Languages | English |
| Inputs | Keyboard, Mouse, Gamepad (any), HTC Vive |
| Accessibility | Interactive tutorial |
Comments
Log in with itch.io to leave a comment.
hi, big thx for the nice game demo. greetings from germany
Thanks for testing our game! We will write our impressions on your YouTube video.

Ach und ebenfalls beste Grüße aus Deutschland :)
wow, mal ein deutscher entwickler. finde deine idee wirklich geht und würde mich sehr freuen wenn ich das fertige spiel dann auch spielen dürfte :) viele grüße
Ja kein Problem. Das wird allerdings noch ewig dauern bis es wirklich vollständig fertig ist. Denn programmieren ist unser Hobby und bisher keine Einnahmequelle um über die Runden zu kommen. Daher steht dafür täglich nur begrenzte Zeit zur Verfügung. Aber es macht eben Spaß neben unserer KI auch Spiele zu entwerfen.
My biggest feedback is the mazes are too large, and that there needs to be more events or impactful moments - or just a smaller maze per level, by the time I played the 3rd area, I was roaming for around 30 minutes and simply stopped due to boredom and not finding my way through the random maze.
We kinda expect that the maze could be too large. But as we are the developer we knowed de wae out of the maze easily. Perhaps we can build in more events which lead the player in the correct direction and even down-size the labyrinth.
Thanks for that feedback!