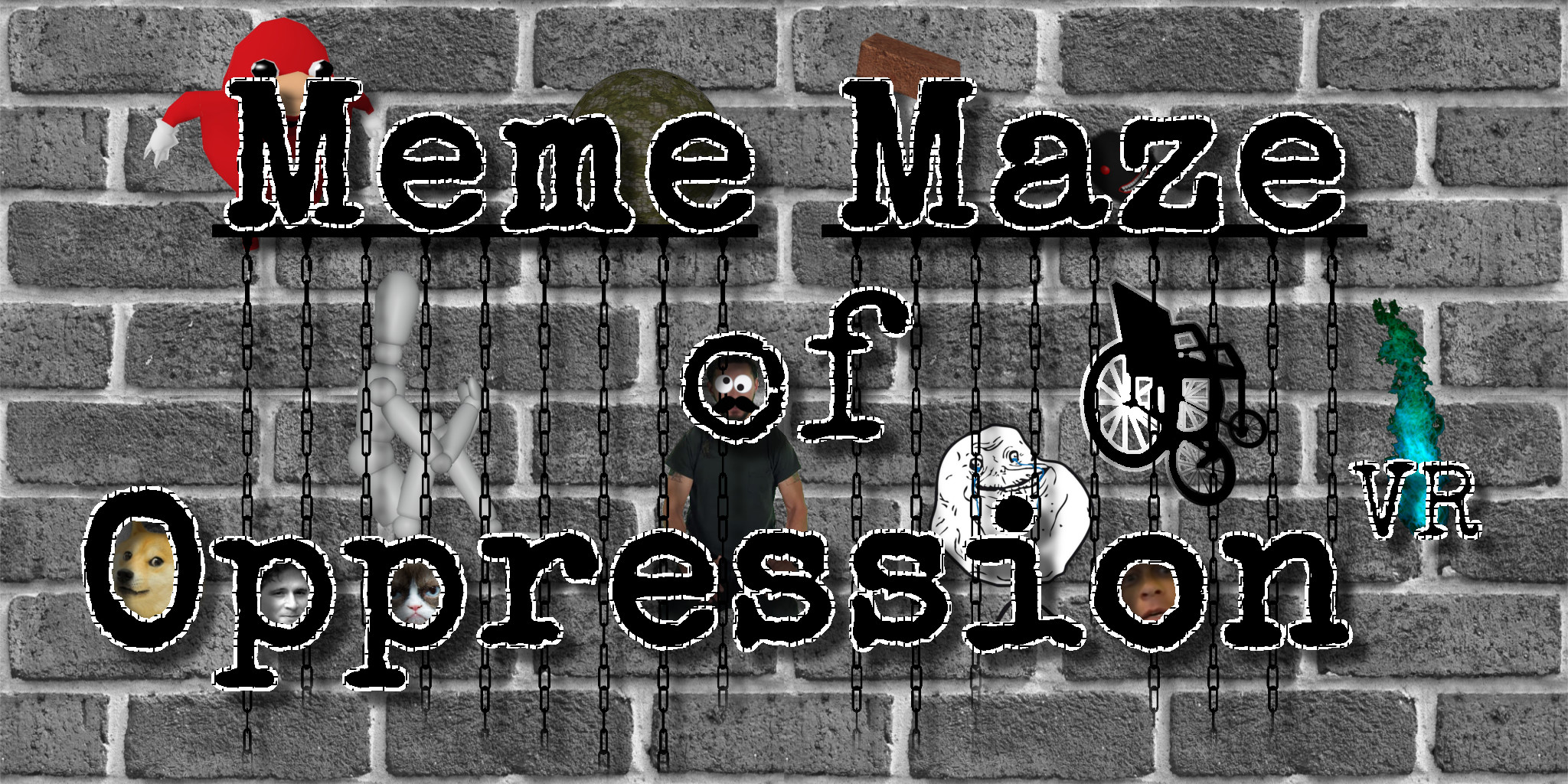 Meme Maze of Oppression VR
Build Alpha 20190820 released
---
Foreword
Hello Meme and Horror fans. It's been a while since the last update. There was one reason for this.

We had several serious technical problems during the development, which were so serious that we almost had to give up this project. After an update of the game engine and the plugins everything stopped working as intended and the errors stacked up tremendously. Luckily we had a backup of this project before all this happend, which was our last rescue.
Based on this experience we can give all other upcoming developers out there the advise to regularly backup your projects on other hard drives or use something like GitHub. It's a real pain in the a** if you lose a project in which you spend thousands of hours of work.

Nevertheless, we have now a new version for you guys. You can look at the bottom changelog to see what is new. Have fun!

Changelog
Chapter 1 has been revised so that it is less likely to stuck in the levels
added Chapter 2 "Restless Spirit" with 3 levels and with it a new monster has arrived; the wraith
added Chapter 3 "Deadly Art" the first level as a showcase
added Chapter 4 "Rattling Bones" the first level as a showcase
with the new chapters a lot of new scary and spoopy models were added to the game
added a Credit Gallery in which all used models from other people will be presented (work in progress)
added an option to trigger 18+ content on/off
added an option to change the graphics quality ingame
added a new achievement
and as always many things more I can't remember now
Mac
For Mac users who can't start the game, here is a possible fix:
Solution to fix the application can't be opened on Mac
On your Mac, click on Launchpad and find Terminal (You can also head to /Applications/Utilities/ to open Terminal)
In Terminal, enter the following command: chmod +x /Applications/Meme Maze Of Oppression VR (Alpha 20190820 Mac).app/Contents/MacOS/*
Now, return to Application folder and run the app or game and check if it still shows the error message. If Yes, you should upgrade your Mac or update it to a newer MacOS version.
Files
Meme Maze Of Oppression VR (Alpha 20190820).zip
615 MB
Aug 20, 2019
Meme Maze Of Oppression VR (Alpha 20190820 Linux).zip
625 MB
Jan 21, 2020
Meme Maze Of Oppression VR (Alpha 20190820 Mac).zip
616 MB
Jan 21, 2020
Get Meme Maze of Oppression VR